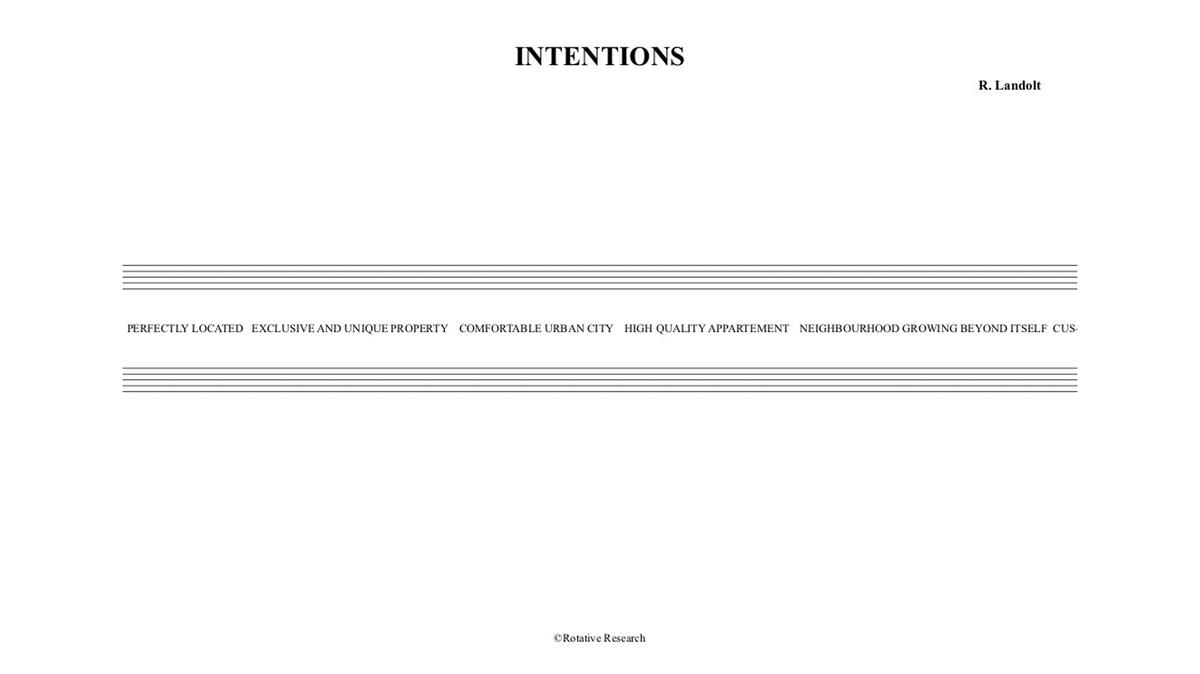 ARCHITECTURE AND MUSIC


Collaborator at the
architecture online research project 'Urban transformation as event'
by architecture office Rotative Studio, 2018
Exhibition, Kulturfolger, February 2019.

Collaboration with

rotative studio

, an architecture office by Caterina Viguera and Alexandra Soonemaans.

Together with other 30 contributors from different disciplines and cities within the EU and Switzerland, Ramon Landolt has been invited to be part of the online research project 'Urban transformation as event'. The aim of the project consisted of expanding the topic by establishing relationships (dialogues) between contributions on the same topic.

Ramon Landolt's contribution is a score called 'Intentions' that consists of a set of slogans promoting the real state newest yewelleries on the market of Zürich and London. It is about a generic language being used by this businesses to mantle their intentions.

The word means nothing more than the sound it makes.

An interpretation of the score has been presented within the exihibtion 'Urban transformation as event' by rotative studio at gallery Kulturfolger, Feb 2019.

Interpertations of the score are presented also through live concerts (see for example David Meier Ramon Landolt Duo).
---